Our Approach to Solar Energy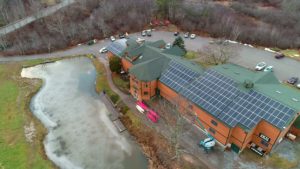 Throughout Maine, many home and business owners are benefiting from solar energy and energy-saving heat pumps. At Sundog Solar, our goal is to make the whole process simple and easy, each step of the way. Our approach as a solar company involves using premium equipment and expert solar installers
The Sundog Solar installation team handles everything from filing utility applications and pulling permits to making the final connection. Our solar panel installation team includes certified installers and licensed electricians. We know how to get the job done right!
Surveying Your Maine Property for Solar Energy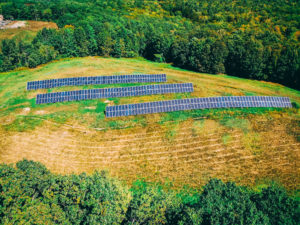 We begin each potential project by assessing the solar energy potential of your home or business. The Sundog team uses tools such as Google Earth and the Solmetric Sun Eye.
It is also helpful to have twelve months of electricity bills handy to size your solar power system properly. This will help us provide you with an accurate estimate of your annual electricity bill savings. Many of our residential customers save $1,500 a year or more with a solar energy system! As the cost of electricity increases, so will your savings.
The Sundog Solar team is happy to answer your questions and provide the information you need to make an informed decision. From Bangor to Rockland, Augusta, Ellsworth, and beyond –  we are dedicated to building relationships with our customers based on trust.
Skilled Solar System Design in Maine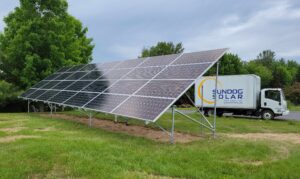 Our goal is to design a solar system that will best serve your family or business's energy needs for many years. The Sundog Solar team installs quality solar panels and equipment with impressive warranties. These solar products include Tesla, Hanwha Q-cells, LG Solar, Solaria, SimpliPhi Power, and SolarEdge equipment.
Our solar energy experts are skilled in designing solar systems throughout Maine. We utilize several tools to size your system accurately. We will give estimates of how much power your new system will produce.  If your roof is shaded or isn't oriented to the south, we can consider alternate locations for mounting the solar panels. Other buildings such as garages or ground-mounted systems are often a good option.
Installing Your Solar Panel System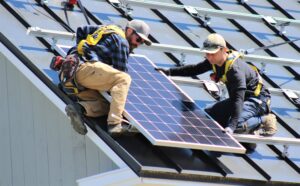 When installing your solar panel system, we perform most of the work outside the home. Mounting the solar panels is the most time-consuming step in the installation. We will also need access to your electrical panel to connect the solar system to the load center in your home.
The Sundog Solar team has NABCEP-certified solar installers and licensed electricians. Our attention to detail has earned us a strong reputation for excellent customer service throughout Maine. Our goal is for your solar system installation to save you as much money on your energy bills as possible for many years.
Decades of Clean Solar Energy Production
We install solar systems in Maine that are designed to last 30 years with little or no maintenance. Because solar systems have no moving parts and are very durable, your solar system will produce energy for many years. This means years of low or virtually non-existent power bills!
Energy-Saving Heat Pumps
Sundog Solar designs and installs energy-saving heat pumps for exceptional comfort and energy efficiency. These high-efficiency HVAC units consume one-third of the energy of traditional fuels and are very reliable.
Our mini-splits are less expensive to operate than heating with cordwood or pellets! Call Sundog Solar today to learn why mini-split heat pumps are such a popular heating and cooling solution throughout Maine.
Want to learn more about installing a solar power or heat pump system for your Maine home or business? Call Sundog Solar today at 207-548-1100.