HEAT PUMPS
Half of home energy use in Maine is for heating and cooling. Heat Pumps provide both a heating and cooling solution that works well in our Maine climate. They can heat and air condition an entire home or business or supplement your current HVAC system. Our high-efficiency units are even more economical to operate than wood pellet stoves! Efficiency Maine offers rebates of up to $1,500 for new heat pump installations.
Sundog Solar designs and installs energy-saving heat pumps for exceptional comfort and energy efficiency. Most Sundog Solar heat pump installations take just one day. These high-efficiency HVAC units cost a fraction of the price to operate compared to oil boilers, propane furnaces, and electric baseboard. Although they are great for the environment, many people install them primarily due to the cost savings. 

Save Up To $1,500 With Efficiency Maine Heat Pump Rebates
Maine residents can save $1,000 with a single-zone heat pump and $500 for a second unit through the Home Energy Savings Program. We install qualifying heat pump models that enable our customers to take advantage of heat pump rebates. 
Efficiency Maine incentives make home energy upgrades more affordable for qualified heat pumps. As an approved heat pump contractor for Efficiency Maine, Sundog Solar can help you every step of the way. Call or email us today to get started!
Qualify for up to $1,250 in Efficiency Maine Business Rebates
Maine businesses can save big with incentives through the Efficiency Maine. Contact Sundog to learn more about Efficiency Maine rebate qualifications.
Cut Your Energy Bills With Heat Pumps
Do you have high winter heating bills? Does your oil or propane bill seem to get bigger each year? Many Maine houses and businesses have high heating bills. Compare your existing system to an energy-efficient heat pump to determine how much you will save.

How Heat Pumps Work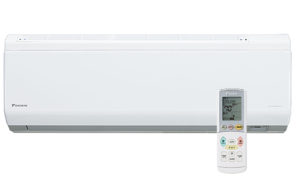 Advanced Heat Pump Technology for Maine
Sundog installs quality Fujitsu and Daikin heat pumps that operate efficiently even during Maine winter cold snaps. Unlike yesteryear's heat pumps, many of our heat pumps can efficiently heat homes in temperatures as low as -13° F!
Heat Pumps for Exceptional Home Comfort
Our multi-zone systems provide a zoned heating and cooling solution for Maine homes and businesses. This allows various rooms to have different temperature settings than others, depending on use and personal preference.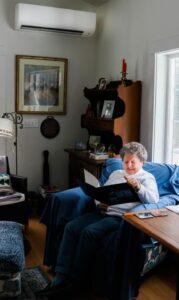 Heat Your Home With Solar Electricity
One of the cleanest and most affordable ways to heat and cool Maine homes and businesses is by using heat pumps powered by solar energy. Many satisfied Sundog Solar customers have installed both a solar PV system and heat pumps.
Sundog: Your Local Heat Pump Installers
The Sundog Solar team of heat pump experts is dedicated to your comfort and energy savings. Every heat pump installation project we complete in Midcoast, Downeast, and Central Maine meets or exceeds the Environmental Protection Agency's guidelines, is 100% satisfaction guaranteed, and comes with a warranty.
Sundog is a Maine-owned and operated business committed to cutting your energy bills. From Rockland to Augusta, Bangor, and Ellsworth –  Sundog installs quality heat pumps for Maine homes and businesses. We offer free heat pump surveys and phone consultations for qualified projects.