Solar Panels & Equipment
Many Maine farms, medical clinics, retail stores, schools, and municipalities are using solar panels to produce clean, renewable energy. As a solar EPC or solar contractor, Sundog Solar installs some of the most reliable solar panels on the market that include comprehensive equipment warranties. With a variety of panels available for our customers, we find the right products for each project.
Solar Panels
         
Canadian Solar
As one of the largest solar panel manufacturers, Canadian Solar panels are widely installed on several continents. These panels fall in the standard efficiency category, with most panels being 16 to 20 percent efficient and having a 10-year or 12-year warranty for defects.
Hanwha Q Cells
Combining high quality and low prices, Q Cells are a popular product among Sundog customers. Most of these solar panels are between 17 and 21 percent efficient and have a 12-year warranty for defects, which is two years longer than the industry standard.
LG
With a reputation for producing high-quality electronics, their solar panels follow suit. These panels are between 18 and 22 percent efficient and also have a 12-year warranty for defects.
Solaria
Manufactured in the United States and South Korea, Solaria panels are gaining popularity with Sundog customers. With less wasted space a high shade tolerance, these panels can produce 20 percent more energy. Due to their all-black appearance, solar system owners appreciate their sleek appearance. Solaria leads the industry by providing a 25-year warranty on materials and output.
Tesla
These solar panels pair well with the Tesla Powerwall solar battery, for a home that is powered 100% by renewable energy. Tesla solar panels have some of the best warranties in the industry and are manufactured in the United States. With a sleek, all-black appearance, the array blends with the roof.
Solar Batteries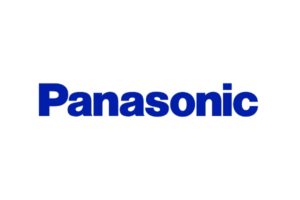 Sundog Solar team installs several highly-quality batteries from Tesla, LG Chem, Blue Planet, Rolls Surrette, Rolls Surrette, and Sonnenbatterie for hybrid and off-grid solar applications. We tailor each solar battery solution for the energy storage needs of your home or business. Sundog Solar installs two types of innovative lithium battery technologies throughout Maine: lithium iron phosphate (LFP) and lithium nickel manganese cobalt (NMC). These solar batteries work well for companies that want to prevent productivity losses and property damage during grid outages.
Solar Energy Equipment
           
Outback
As a leading manufacturer of advanced electronics for renewable energy applications, Sundog customers appreciate their product reliability. Outback inverters, batteries, and balance of system components
SMA Solar Technology
Founded in 1981, SMA has a long track record for providing high-quality string solar inverters and power optimizers. These inverters use maximum power point tracking for greater solar energy output, and one model provides secure power supply during grid outages.
Schneider Electric
Providing balance of system solutions, Schneider Electric manufactures quality inverters, charge controllers, and other solar components for grid-tied systems with batteries and off-grid solar systems.
SolarEdge
These popular solar products are known for increasing the power yield from solar systems. SolarEdge inverters and power optimizers mitigate the effects of shading and obstructions, boosting overall solar energy output.