Imagine having no or virtually no electric bills! Install a solar system on your home and almost eliminate your electricity expenses while helping the environment.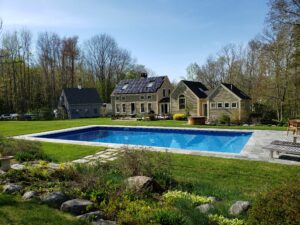 SAFE, HIGH-RETURN INVESTMENT
The return on investment from solar panels rivals many traditional investments. Most of the renewable energy systems we install have a payback period of under nine years. With a design life of 30 years, solar homeowners can enjoy many years of free energy. Installing a solar system on your home is also known to increase its property value.
Sundog Solar installs some of the best solar panels and components on the market, and we are a certified installer for Tesla solar products. All the solar panels we install come with at least a 10-year product warranty and a 25-year performance guarantee.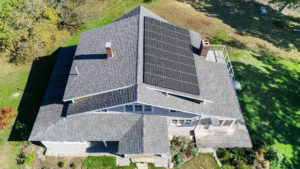 CLEAN ENERGY SOLUTIONS
Many Maine families want to do their part to protect the environment and decrease their use of fossil fuels. Solar energy is also a great way to help the local economy, especially when using a local solar company. It keeps your energy dollars closer to home and creates high-quality jobs.
The federal government offers a tax credit equal to 26% of the total system cost. This is a dollar-for-dollar reduction in income taxes, significantly reducing the total cost of the solar system. Both grid-tied and off-grid solar systems in Maine qualify, including rental properties and vacation homes. This tremendous solar energy incentive will end at the end of 2022. Thus, now is a great time to go solar. Rental properties can also qualify for a tax write-off.
SOLAR PANELS FOR $0 DOWN
Install a solar system in Maine for $0 and 2.99% APR for 12 years! Our solar financing program allows you to go solar now and pay for your solar system with your utility savings. Once you pay off your solar system, enjoy free energy for many years.
SUNDOG SOLAR – YOUR SOLAR INSTALLATION EXPERTS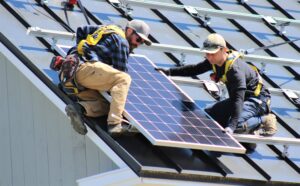 With years of experience installing hundreds of solar energy systems, the Sundog Solar team is known for quality customer service and workmanship. Our solar company is small enough to give each job a personal touch. Yet, we are large enough to have extensive installation experience.
We are dedicated to helping Maine families and businesses from Yarmouth to Augusta, Bangor, Bar Harbor, and beyond to go solar. The Sundog Solar team uses some of the most reliable equipment on the market, including SMA, Schneider Electric, LG, Solaria, and SolarEdge products. We work as a team to truly serve our customers and get the job done right!