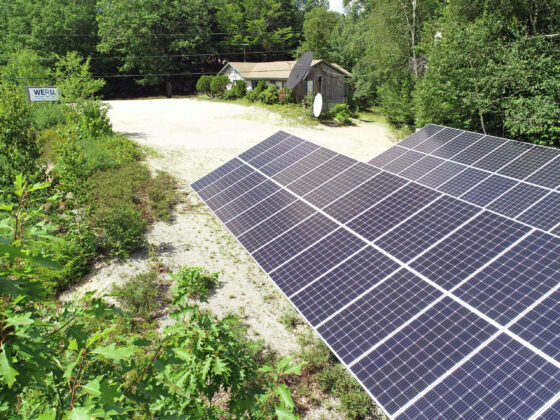 23 Sep

WERU Studios & Offices Go Solar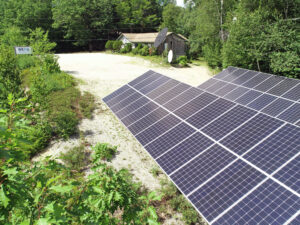 WERU Community Radio (89.9 FM and WERU app) is a noncommercial, listener-sponsored community radio station with studios in East Orland, Maine. It powers its studios and offices with solar energy from 68 solar panels on the property. 
"Going solar was a clear choice after considering the environmental benefits and cost savings," says Matt Murphy, the general manager of WERU.
The station is dedicated to "programming that is intended to support healthy, informed, and vibrant communities." By installing a solar system, Murphy believes WERU can lead by example. 
"We're excited about getting the word out about how good solar is. Maybe some people will get inspired that their radio station is solar-powered and install a system for their home or organization."
WERU installed the solar system under a Power Purchase Agreement with Sundog Solar who owns the solar system. This means that WERU had the solar panels installed for no money down. It will purchase solar electricity from Sundog Solar at a discounted rate compared to electricity from the power grid. WERU put out an RFP and selected Sundog Solar in a competitive process.
Murphy considers the solar system on the studio to be the first major step in a larger process of having the radio station 100% solar powered. The transmitter on Blue Hill Mountain consumes 1,200 watts of power continuously and is located in a different electric utility territory.
"Sundog Solar has been a supporter of WERU for ten years, and I was a guest on the show "Power for the People" with Steve Kahl a few years ago," says Chuck Piper, Co-owner of Sundog Solar. "We are delighted the station now broadcasts from a studio that is 100% solar powered!"