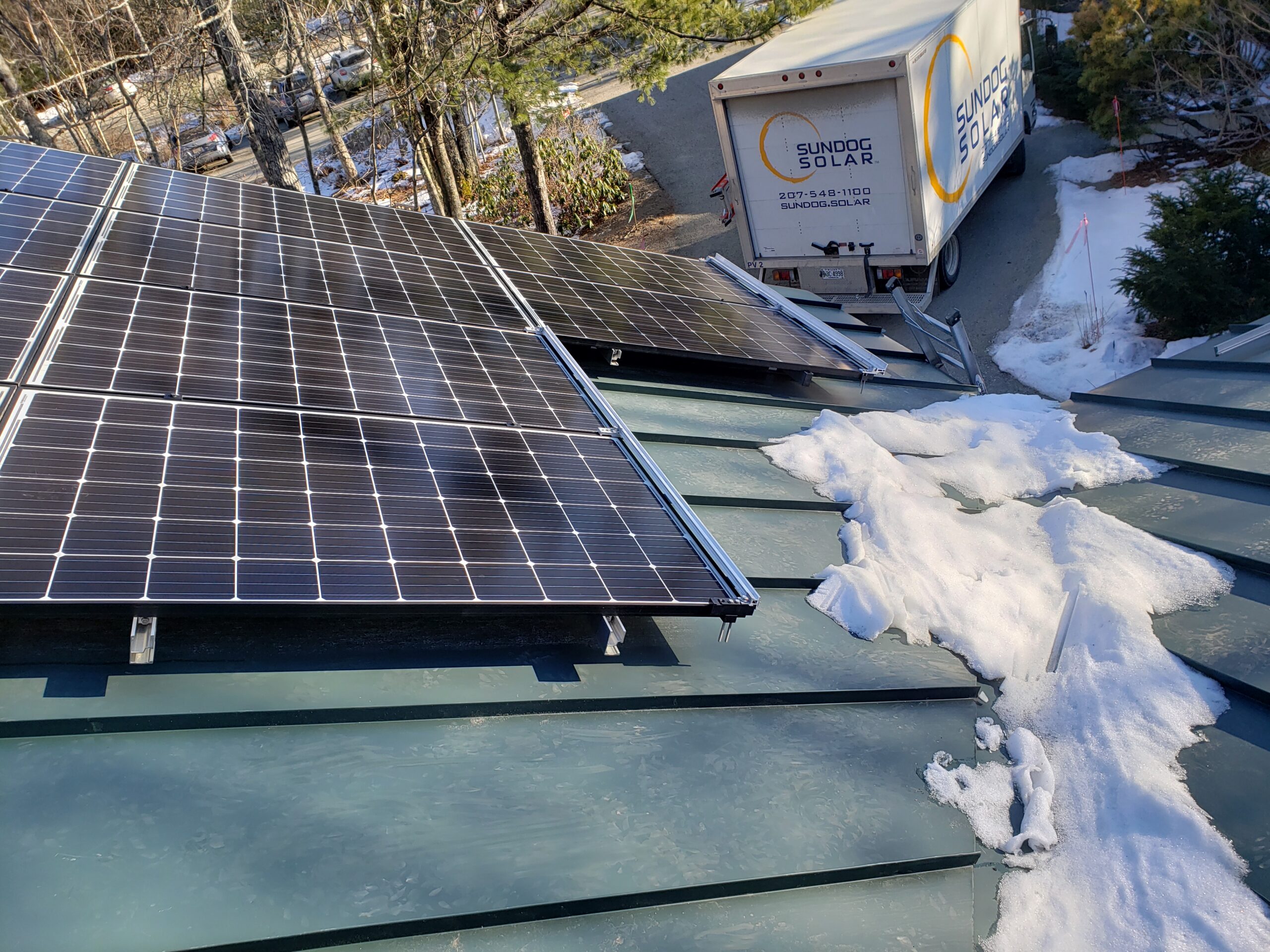 31 Jan

Solar System on the Unitarian Universalist Church of Ellsworth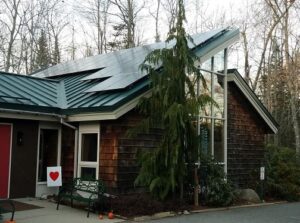 The Unitarian Universalist Church of Ellsworth (UUCE) is located just outside of town in a quiet, wooded setting. Several years ago, a Solar Panel Task Force was created to explore the opportunity of going solar. A couple years ago, the UUCE decided to install 28 solar panels over the main entrance. Despite having a partially shaded roof, church members voted unanimously to move forward with installing solar panels. Some members expressed that installing the solar system was an opportunity to act in accordance with church values and to lower operating expenses.
"We strongly believe this is an opportunity for the friends and members of UUCE to put into practice our seventh UU principle: To affirm and promote respect for the interdependent web of all existence of which we are a part," wrote the Solar Panel Task Force in a letter to the congregation. "And enable us to live in closer harmony with the rhythms of nature."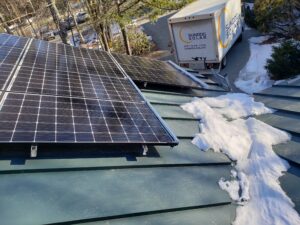 The solar system has been generating clean, solar energy for just over two years. The solar energy production has saved 25,143 pounds of carbon dioxide emissions or the equivalent of planting 633 trees.
"It's more than a symbolic act, and that has the potential to shape our actions," UUCE Reverend Sara Hayman said. "The congregation is invested in it."