20 Apr

PUC Study quantifies the true benefits of Solar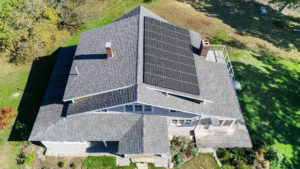 Solar energy is currently undervalued in Maine. That's why Sundog Solar is all fired up about the recent Public Utilities Commission study that confirms what many of our customers already know about the value of solar. This study sponsored by the PUC reveals that each kilowatt-hour of solar power is worth more than twice as much as what utility companies are currently required to pay solar-producing customers, a factor in our outdated Maine solar energy policy. The study determined that the value of a solar-powered kilowatt hour in Maine is 33 cents. Yet, customers who put solar panels on their roof receive a credit worth only about 15-17 cents.
This information is particularly crucial since utility companies consistently argue that growth of the solar industry will lead to rate increases for those customers who do not install solar. In fact, counter to this argument, solar energy customers contribute value to the grid!
The following graph, condensed from the original PUC graph, illustrates each of the values that were determined in the PUC study. The values are distributed over 25 years. Some lines are blank in the graph because there were no values attributed in the study.
If you look at the distributed cost in the table above, from the Maine Distributed Solar Valuation Study, 9 cents of the value is derived from environmental and social benefits. If you look at the total value based on cost avoidance, averaged over 25 years, it is 0.138 cents per kilowatt hour.This is an important study, since it sheds more light on the missed opportunities Maine experienced last year to prioritize solar energy. According to Dylan Voorhees, Clean Energy Director for the Natural Resources Council of Maine, "The study confirms that solar power provides enormous value to Maine people and energy users," The analysis confirms and quantifies what our customers already know. Solar power provides important benefits that surpass the value of what is usually assigned to the basic unit of energy produced from a solar panel.
Reduced electricity prices, due to replacement of expensive, less efficient power sources
Less reliance on oil & coal resulting in reduced air and climate pollution
Reduced costs and load on our electric "grid" system
Reduced need to build more power plants to meet peak demand
More stable energy prices within a volatile market
Greater energy security from a diversified energy supply
As other New England states are embracing progressive renewable energy policy, Maine is losing ground.  Voorhees reiterates, "Solar provides critical energy diversity as well as environmental benefits. However, for Mainers to reap more of those benefits, we need more effective state solar policies."
Another lesser known benefit of solar, which came out of this study and which many of our customers are increasingly embracing, is the benefit of net-metering, the provision that allows both homes and businesses with solar arrays to be credited for power they provide to the grid at the same rate they pay for power from the grid. Currently, customers with excess power can apply their credits to a maximum of ten accounts registered under a single name. Electric utilities in Maine and elsewhere have attacked net-metering and undervalued the benefits that solar provides.
If businesses in Maine were actually credited for the energy they produce, at 33 cents per kW vs 13 cents. This could have a great impact on Maine rural businesses and farmers!
According to Patrick Woodcock, Governor LePage's energy director, the new study could potentially moderate the Governor's position, although he has been strongly opposed to solar. "If we can demonstrate that ratepayers are going to benefit from a policy, the governor would support that policy," he said.