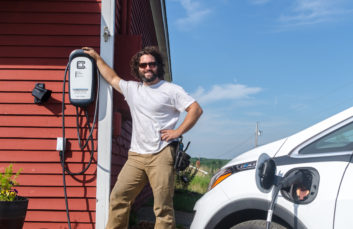 11 Nov

Maine's clean energy boom will help offset COVID's economic toll, report predicts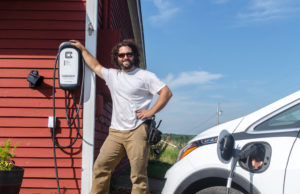 Published in MaineBiz on November 11, 2020
Maine's clean energy sector is poised for robust growth, which will generate stable, high-quality jobs and help overcome disruptions to the economy as a whole during the pandemic, a new policy report concludes.
The 43-page report, by the Governor's Energy Office and Governor's Office of Policy Innovation and the Future, explores of the momentum within Maine's clean energy industry.
That includes economic development and sustained operations that support clean energy, energy efficiency, and climate mitigation and adaptation goals that generate economic benefits, support high-quality job development and protect the environment.
The report also looks at how the clean energy economy is emerging as a source of growth and workforce opportunities in the short and long term.
"New energy jobs can employ laid-off workers now, especially with the support of training programs to help connect workers with needed skills," the findings read. "Maine is projected to lose overall employment in the next 10 years due to demographic trends, and the clean energy industry can help attract younger workers, both from within the state and outside of Maine."
The report also calls for ensuring adequate education and training to build a skilled clean energy workforce, including through STEAM education, Career and Technical Education centers, and the state's community college and public university systems.
Renewable energy fields, like wind and solar, are spotlighted as some of the fastest-growing sectors in the nation.
The report found that Maine's recent policy changes and investments in clean energy and energy efficiency mean increased workforce demands in coming years, in turn opening new new career opportunities and employment in existing fields. Maine's innovation centers around forest products and offshore wind power are also seen providing additional opportunities as new markets emerge.
"The global threat of climate change looms large over the future of our state, eclipsed only by our determination to combat it and to create good paying jobs to boot," Gov. Janet Mills said in a news release.
"Over the past two years, through bold action and bipartisan policy making, we have seen a clean energy economy begin to blossom in Maine. We have proven Maine is a leader forging the path to a clean energy future built by good paying, green collar jobs in innovative industries. Now more than ever, we can't lose sight of that future and the steps it will take to get there."
'Unlocking the potential'
Environmental and energy experts had a positive reaction to the report.
"As we make a transition to a lower emissions economy, we have an incredible opportunity in Maine to create jobs for engineers, technicians and master electricians across all kinds of sectors including solar, industrial energy efficiency, and environmental science," Martin Grohman, executive director of the Environmental & Energy Council of Maine, or E2Tech, told Mainebiz.
He added that Maine is already seeing some exciting growth in those areas, with many E2 Tech members hiring, and added: "We're really unlocking the potential of Maine's cleantech economy."
David Costello, climate and energy program director at the Natural Resources Council of Maine, had a similar observation.
"It's great to see that Governor Mills and her staff are making and highlighting the very strong economic case for increasing investment in renewable energy generation, energy efficiency, cleantech and climate change resilience, and for expanding needed STEAM education and workforce training opportunities in Maine," he told Mainebiz.
"The evidence is clear," he added, "that such investments will not only hasten our economic recovery, but also over the long term support hundreds of Maine businesses and grow thousands of jobs and Maine's economy."
The Natural Resources Council of Maine is a nonprofit membership organization set up in 1959 to protect, restore and conserve Maine's environment now and for future generations.
More information
The full report, "Strengthening Maine's Clean Energy Economy," can be accessed here.