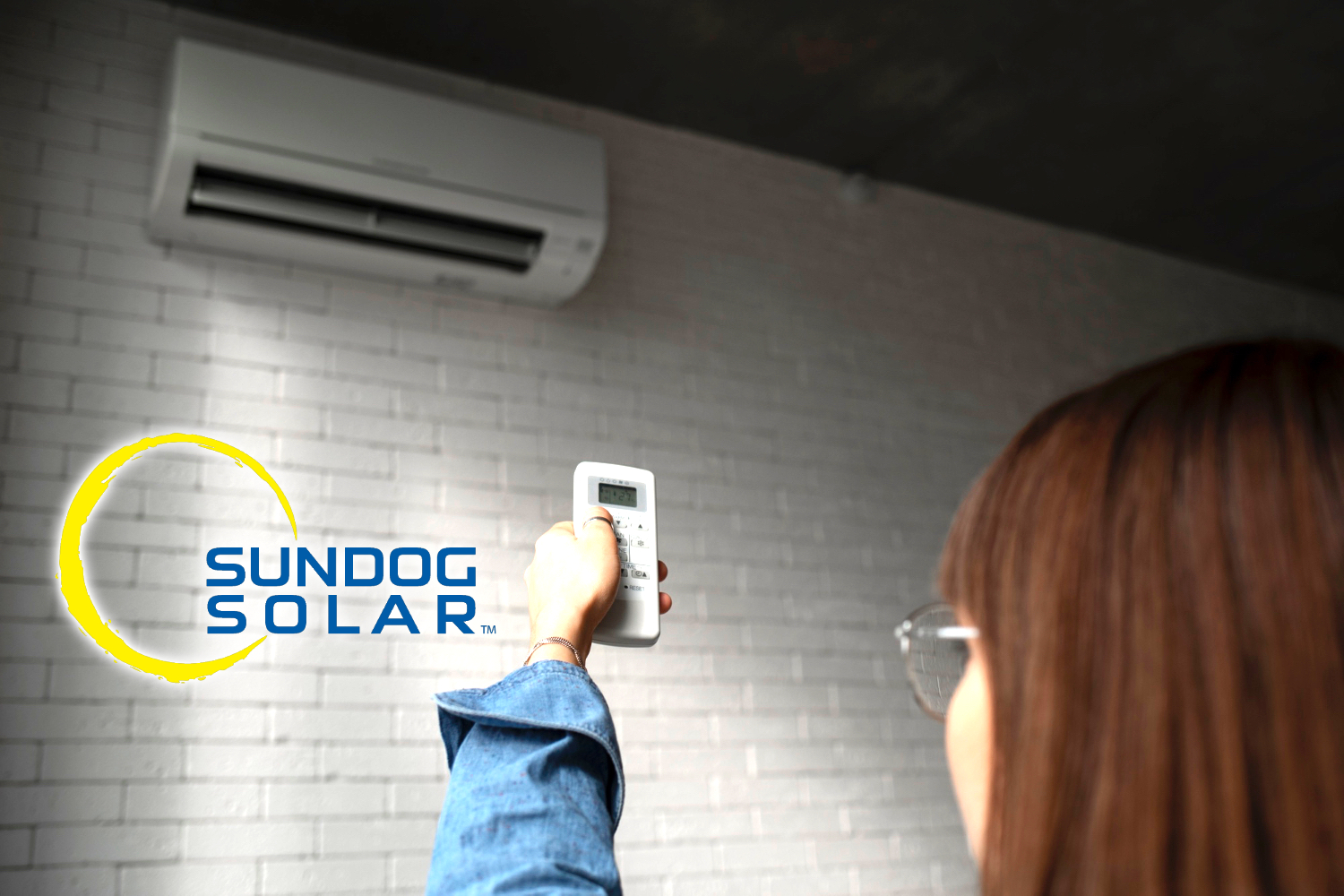 29 Apr

4 Reasons You Might Consider a Heat Pump!
What is a heat pump, exactly?
Heat pump installations are going in popularity. Whether it's ducted heat pumps, mini-splits, or even geothermal systems, there's a buzz around this climate-friendly HVAC tech.
In the past year, many major news outlets and magazines have hyped up heat pumps' potential for mitigating climate change. State and local governments and utility companies keep expanding rebates and incentives for homeowners who install them. The Department of Energy is showing support for heat pumps over traditional heating systems, and a couple of bills aimed at speeding up heat pump adoption were introduced in the Senate in May.
A growing number of Americans say that they would install a heat pump as their next heating system. According to a nationally representative survey by CR (PDF) of 2,103 U.S. adults in June 2022, 49 percent of those without one said they would "maybe" consider it in the future. (Nine percent replied with a clear-cut "yes.")
Shipments of heat pumps were up 14.6 percent year over year as of December 2021, according to the Air Conditioning, Heating, & Refrigeration Institute, an industry trade group
At the most basic level, it's an appliance that can heat and cool your home. It's like an air conditioner that also provides heat, but it uses much less energy than a furnace, boiler, or electric radiator.
That's because a heat pump—using metal coils, a fan, and refrigerant—absorbs ambient heat from outside your home and transfers it inside (or out in cooling mode), as opposed to generating heat by burning fuel or using energy-intensive electrical resistance.
There are several types of heat pumps. Air-source systems are the most common because they're relatively easy to install. They collect heat from the air outside—and there's always some free heat, even if the weather feels pretty chilly.
If you have existing ductwork, you can add a ducted air-source heat pump to your system much like you'd add a central air conditioner. Without existing ductwork, a ductless mini-split air-source heat pump might be easier to install. While certain air-source heat pumps can struggle to perform in cold climates, plenty of models are now capable of keeping your home warm even in sub-zero temperatures.
Heat pumps have actually been around for decades and are the primary HVAC system in more than 10 percent of homes in the U.S., though mostly in the warmest parts of the country, where the older heat pump designs can work effectively and efficiently.
But the performance has improved by leaps and bounds over the past 10 years, especially in cold weather. Heat pumps are now a practical option for climate control in most homes, whether it's to completely replace a traditional system or just to supplement it.
Here's why a heat pump may well be your home's next heating and cooling system, along with a few crucial factors you should consider before making a switch.
1. Heat Pumps Are More Eco-Friendly
The most common types (air-source heat pumps) will trim your household carbon dioxide emissions by about 40 percent compared to gas furnaces, according to a study from UC Davis. The exact amount depends on how your electricity (which powers a heat pump) is generated. But nearly all homes will reduce their carbon footprint; 98 percent of them, according to a study from the University of Texas, the University of Michigan, and Carnegie Mellon University.
2. You Might Save Money Using a Heat Pump
Heat pumps aren't just some expensive tech for do-gooders and in many cases, heat pumps are the most affordable way to heat and cool a home. Even by the most conservative estimate we've found (the study from the University of Texas, et al.), an air-source heat pump will be the most cost-effective HVAC system in 32 percent of households, or more than 37 million.
Homes that heat with propane, oil, or "regular" electric-resistance systems are the most likely to save money by installing a heat pump. Propane and oil are always expensive (even when we aren't in the midst of a massive price spike). And electric resistance heating uses an average of two-and-a-half to three times as much electricity as a heat pump does to produce the same amount of heat.
So in many parts of the country, you could save more than $1,000 per year on your heating bills by switching to a heat pump. You may also be eligible for subsidies or tax incentives that shrink the costs of heat pumps even further. Many states and utility companies offer rebates for heat pumps, and the Federal Government offers a 30 percent tax credit on heat pumps.
3. Installing a Heat Pump Can Be Easy
Sundog Solar can provide a way to get a heat pump into your home even if it's a smaller system meant for just one or two rooms that need supplemental heating and cooling.
If you already have ductwork, you're in a good position. Ducted heat pumps can hook right up to existing forced-air systems, which can help keep installation costs down. If you already have central AC, it's even easier. Installing a heat pump is essentially no different than installing a central AC, so you'll already have the right electrical connections and runs for the wiring and refrigerant lines.
Ductless heat pumps, also known as mini-splits, can be pretty easy to set up, too. These don't require existing ductwork. The outdoor portion of the heat pump is identical to that of a ducted model, but rather than hooking up to a central forced-air system, the condenser hooks up to one or more "heads" placed on the walls or in the ceilings around your home—they're sort of like individual air vents.
We can help you with financing: Financing Options
4. A Heat Pump Can Make Your Home More Comfortable
Traditional heating systems (and basic air conditioners) actually aren't great at holding steady temperatures in your home.
With furnaces, we're used to the furnace coming on, making the room hot, then it turns off and gets cold, and you get this big temperature swing up and down. Modern heat pumps, by contrast, are much better at maintaining the same temperature and humidity in your home. They like to operate continuously at some fixed low level, so they don't swing around like a furnace.
Because they're most efficient when they run at a trickle, it also turns out that you'll save the most energy if you leave the thermostat set to the same temperature—even overnight, contrary to all the eco-friendly advice we've internalized over the years.
If you keep pushing the buttons on the thermostat, you won't get the efficiency you wanted to get out of the heat pump, because they're not designed to work that way. So if you've tolerated chilly nighttime temperatures because it saves energy, a heat pump will free you from that burden
Mini-split heat pumps are also a great way to add climate control to parts of your home that need it, but typically don't have it—a newly-finished attic, for example, or a home addition. They're also a great way to add permanent AC to a home without an existing forced-air system (like a home that heats with radiators) because they're much easier to install than ductwork. Even if you install them mainly for their cooling abilities, you may be pleasantly surprised by how effectively and efficiently they can heat, too, reducing the amount of time that you'll need to run your main heating system.
Heat Pumps work incredibly well with your PV system and can save you tons on your heating and cooling bills!
Let Sundog Solar is ready to provide you with a free estimate if you are looking for a better way to heat or cool your home. Let us help you find comfort in any weather!
Fill out the form below and we can help you keep control over your comfort.