Free Estimate Request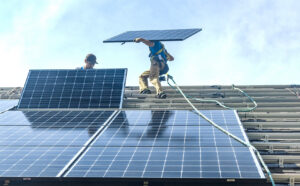 Would you like to learn more about the solar energy or heat pump potential of your property? Do you want to learn how much solar panels and heat pumps cost? Have you requested an estimate before and looking for an updated estimate? Let's do this!
We offer a free consultation with our clean energy experts to assess your home or business! You can benefit from over a 13+ years of experience in solar installation.
A member of the Sundog Solar team can determine your solar energy or heat pump installation costs, estimated energy savings, solar energy incentives or heat pump rebates, and solar equipment options.  We serve Maine families and businesses throughout the state, including Camden, Rockland, Freeport, Brunswick, Augusta, Belfast, Bangor, Ellsworth, Bar Harbor, Surry, Blue Hill, and beyond.