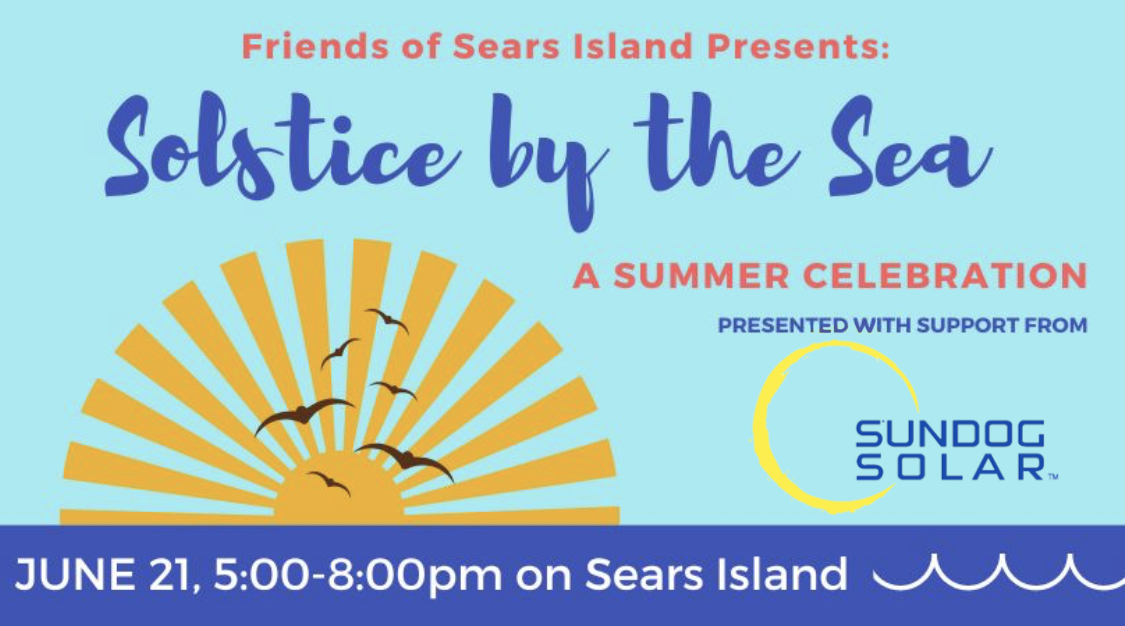 24 May

Sundog Solar helps to protect Sears Island
Sundog Solar is partnering with Friends of Sears Island to provide support for the permanent protection of Sears Island's environmental and cultural resources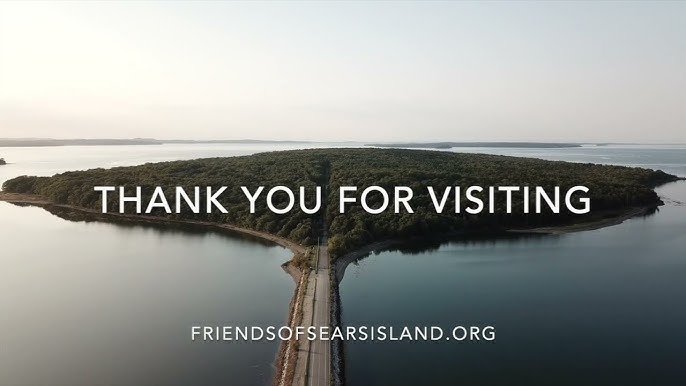 Sears Island, located off the coast of Searsport, is the  largest undeveloped, uninhabited island accessible by a causeway on the Eastern seaboard. About 600 of the island's 940 acres are protected by a 2009 state conservation easement that prohibits any development. Sears Island is a special place. Because it's accessible by a causeway, visitors from around the country and the world may experience an iconic Maine island and everything it has to offer without needing a boat. Beaches and a network of maintained hiking trails are very popular.
Since the turn of the last century, environmentalists and recreationalists have been fighting industry to protect the island from development. The current conservation easement is the latest settlement in the ongoing back and forth, and though it should protect the land well into the future, it has been challenged in court. The debate about how much to industrialize this area continues, which makes Sears Island not only a great example of Maine's coastal ecosystem but also of its land-use challenges.
Right now Maine Department of Transportation is considering developing part of Sears Island, one of the largest undeveloped islands on the Eastern Seaboard of the U.S., into the hub for building and launching floating offshore wind turbines. This would destroy the island's ecological, recreational, and economic value, when re-developing Mack Point, an industrial site for more than a century, is a feasible option in Penobscot Bay.
As their mission states, Friends of Sears Island is committed to the dual purposes of protecting the natural & cultural resources of Sears Island and maintaining public accessibility for recreation and education. To this end Friends of Sears Island is accepted the responsibility for stewardship, in partnership with Maine Coast Heritage Trust when the Conservation Easement was placed on 601 acres in 2009. They work with many local businesses and groups to help maintain this precious resource.
Vice President: Rolf Olsen is "very pleased to announce that Sundog Solar has agreed to sponsor our new Sears Island Trail Map & Guide, and also our Summer Solstice by the Sea Celebration for the next two years! This generous support from our business community is very important, and we're all very grateful. New maps are being printed and will be available at the kiosk on the island very soon, but you can download it now from our website. As careful observers will see, there is a new trail section that leads from the farm house remains down to the beach. This is another wonderful loop, through the forest and along the shore, when the tide is low enough. Thank you Sundog Solar!"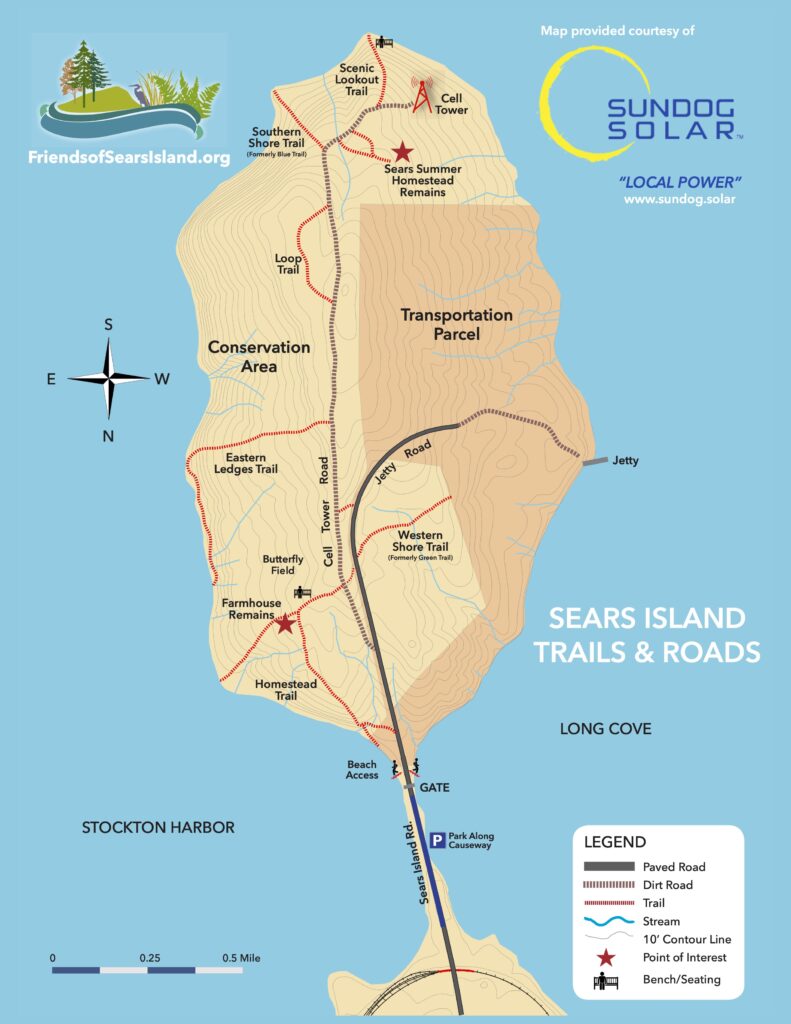 You can download the new trail map on the Friends of Sears Island website: http://www.FriendsOfSearsIsland.org/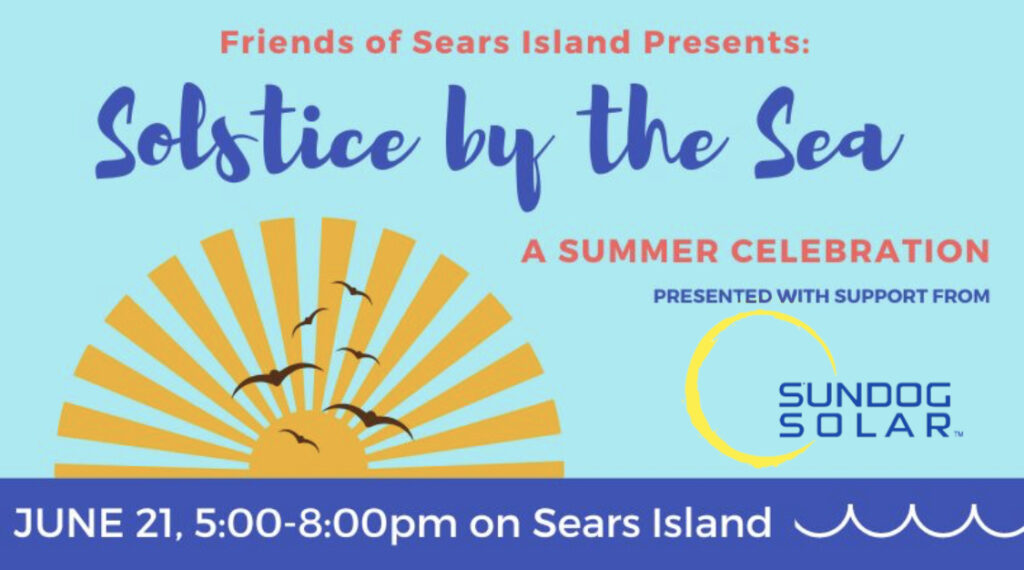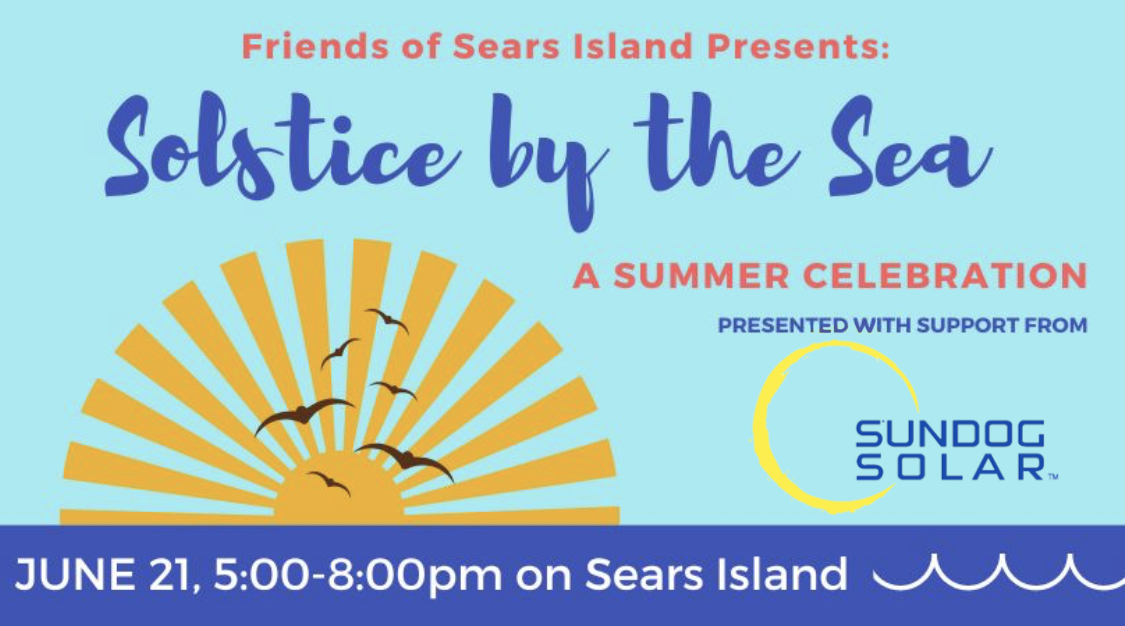 Save the date for the, "Solstice by the Sea" summer celebration on Sears Island is sponsored by Sundog Solar.
The Event is WEDNESDAY, JUNE 21, 2023 AT 5 PM – 8 PM
More information is available is at www.Sundog.Solar
About Sundog Solar
We believe in leading the renewable energy industry by offering innovative solutions to our customers while providing the highest quality solar energy systems, installed safely, affordably and with integrity.
Sundog Solar was founded in 2009 in Searsport, Maine, and owner Danny Piper has been providing the Mid-Coast of Maine the highest quality solar energy systems for well over a decade. Sundog Solar has since installed Thousands of solar energy and heat pump systems and remains to be one of Maine's most experienced solar companies.
The Sundog team is dedicated to creating lasting relationships with customers. This ensures that our solar system installations create clean, renewable energy for decades. We stand behind our work and provide excellent warranties on labor and equipment to protect your solar investment. We service Bangor, Ellsworth, Rockland, Camden, Rockport, Bar Harbor, Bath, Augusta, Maine, and surrounding areas.
www.Sundog.Solar